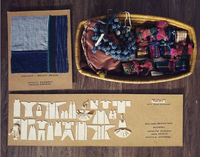 "Not Just Beautiful"
Handstitched | One of a kind | Guilt free clothing
The all-women's team makes products where every design, material and process is chosen thoughtfully keeping first the environment, process and the maker in mind and fashion the second!
We are not a fashion brand! Fashion is a by product.
What sustainability means to us?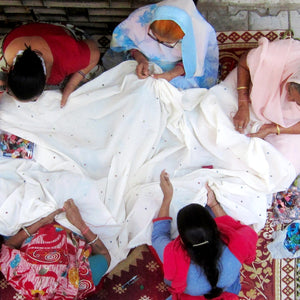 100% Hand-Stitched
We turn our limitations into our strengths! When the company started, the founder did not have enough money to hire a tailor but had workless artisans! That is how the idea of 100% hand-stitched product - made without any use of machine stitching came into existence! Using existing and local is fun! :)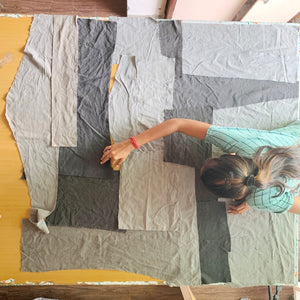 Up-cycle Remnants
"Not wasting is more important than up-cycling" is what our core inspiration. AT the zero waste studio, material planning starts at the very beginning of designing and carefully take care of that literally nothing should be wasted. Because if we waste less, we will have less to up-cycle!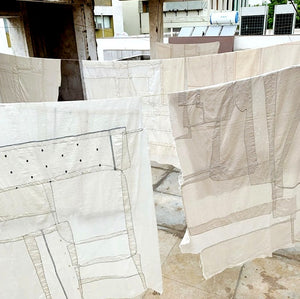 Raw - Dye free & Bleach free
Textile chemical is the second most water polluting industry!
So we thought of using RAW/KORA/GREIGE cotton fabrics that are completely unprocessed and guilt-free! After all, why should the marine life be disturbed just for our looking good!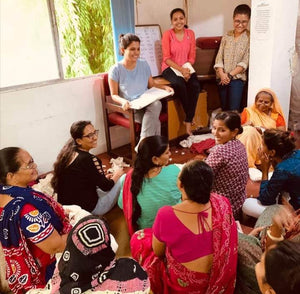 Wholesome Growth
After all, what is the point of making sustainable products if the maker isn't happy! We believe working with us should be an experience to rejoice and not just a means to earn a living! Because that's how it should be!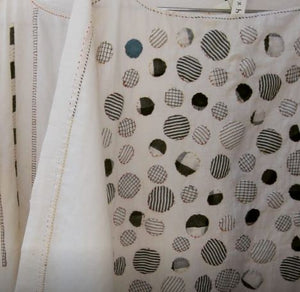 Celebrated Irregularities & individuality
Same stitch of each artisan is different and the same stitch of the same artisan could be different too! We don't want it to be the same anyway! Simply because it is handmade!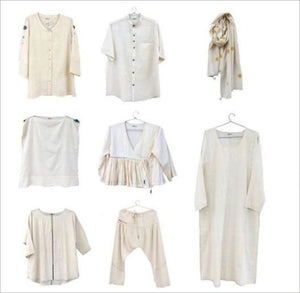 Capsule Wardrobe
Don't we all have a pile of those fancy clothes that are still wearable but we do not use just because they are out of fashion? That bell-bottom pants? That off-shoulder t-shirt? How about a set of clothes that never go out of fashion?
RaasLeela takes me back home to Gujarat.

Ni Arcane - Architect, Spiro Designs
Eeshaan Kashyap - Food an Beverage Blogger
A brilliant idea! with no doubt will give perfect imperfect results. it will be loved and worn by thoughtful buyers for years.

Congratulations :)

Chi Chi Kalkan - Clothing Brand Turkey
Pretty and Purposeful

We love how these pieces are intricately designed to preserve not just basic ethical values but also culture or rural India.

RePurposed
Big respect for these artisans and to designer who does an amazing work.

Its so valuable the way you approach and work with them

Hera.B.
HANDspun, HANDwoven and HANDstitched. Truly handmade, Keep it going!

Ravi Kiran - Owner, Metaphor Racha
Each piece you make has a story behind it, it speak on its own.

what i love is that each piece is done by hand and not only the surface but everything has a human touch to it.

Tasha Khurana
Absolutely ingenious, Hetal is my favourite.

Monica Formichetti - The "Sewing" Project
Such a creative take. Loved it.

Bageeya - eco clothing brand